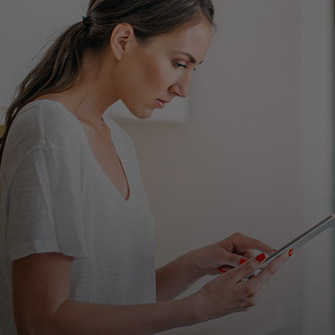 Jun 11, 2013
HGGC Strikes Deal for MyWebGrocer
HGGC Strikes Deal for MyWebGrocer
As giants like Amazon.com move into the online grocery business, an investment firm is betting that a technology company can help traditional retailers fight back.
HGGC, a middle-market private equity firm formerly known as Huntsman Gay Global Capital, has taken control of MyWebGrocer, a 14-year-old company that provides Web and digital marketing services for brick-and-mortar grocers.
Terms of the deal were not disclosed. But people briefed on the matter said the size of HGGC's investment was on the higher end of its deal range of $25 million to $100 million.
HGGC is buying control of the company from the Stripes Group, an investment firm focused on technology and consumer products companies.
With the transaction, HGGC is hoping that MyWebGrocer can help clients like Kroger, Ralphs and smaller grocers fend off incursions by nontraditional rivals. The company claims more than 140 national retailers as customers, providing them with e-commerce services, Web sites and digital circulars.
MyWebGrocer, which is already profitable, is expected to report more than $50 million in revenue in its current fiscal year, according to Richard Tarrant, MyWebGrocer's founder and chief executive. It posted a revenue gain of nearly 60 percent in 2012 from the year earlier.
"We've become the digital arm of the brick-and-mortar grocery chain," Mr. Tarrant told DealBook.
It is a space that Amazon and Wal-Mart Stores are clearly considering. On Monday, Amazon expanded its groceries program to Los Angeles for members of its Prime service, and the company plans to move into about two dozen other markets through next year.
"The bigger picture is that the industry is driving this direction," Richard F. Lawson, a managing partner of HGGC, told DealBook. "It's not just about delivering groceries. It's about Amazon."
But he added that unlike Amazon, MyWebGrocer did not need to build out refrigerated warehouse space. Instead, it will draw on existing stores that the company links together with its software.
Just as interesting to HGGC is the company's digital marketing business, including advertising on social media that product makers can use to better focus on customers. Mr. Lawson cited the high valuations placed on e-marketing companies like ExactTarget, which Salesforce.com bought last week for $2.5 billion.
HGGC is hoping that its latest deal will turn out to be as successful as its investment in Hybris Software, an e-commerce services provider for corporations. Last week, SAP agreed to buy that company in a deal reportedly worth more than $1 billion.