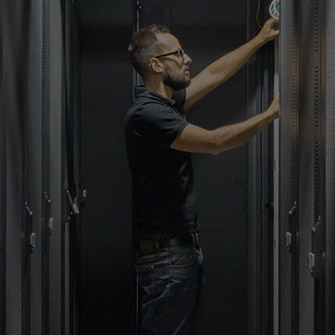 Mar 10, 2014
HGGC agrees to acquire Serena Software from Silver Lake
HGGC has agreed to acquire Serena Software, which provides IT application development and deployment solutions, from Silver Lake Partners.
HGGC has agreed to acquire Serena Software, which provides IT application development and deployment solutions, from Silver Lake Partners. HGGC will acquire the company in partnership with the company's founder Doug Troxel. Credit Suisse worked as financial advisor to HGGC and is providing financing for the deal.
Press Release
HGGC, a leading middle market private equity firm, today announced that it has signed a definitive agreement to acquire Serena Software, the largest independent provider of IT application development and deployment solutions, in partnership with the company's founder, Doug Troxel. Headquartered in San Mateo, California, Serena's solutions help nearly one million users in more than 2,500 global organizations streamline their IT processes to deliver applications faster, improve IT service performance and reduce IT costs. The Company's clients include some of the largest brands in banking & finance, insurance, aerospace & defense, business services, communications & media, government, healthcare, retail and technology. Serena Software has nearly 500 employees in 14 countries and recorded revenues of more than $200 million in fiscal year 2013.
"I'm very excited to partner with HGGC in this transaction," said Troxel. "Rich Lawson and his colleagues have built a commendable track record for successful investments by partnering with company founders like me to implement strategic initiatives that enhance the business and drive impressive growth."
As part of the transaction, Troxel will roll over his existing 30 percent ownership in the company and commit additional capital, increasing his minority stake. Troxel will retain his position on the Board of Directors and dedicate more time to the business providing his technical expertise and strategic vision.
"It is especially rewarding to make this investment alongside an engaged and motivated founder like Doug Troxel," said Lawson, CEO and Managing Partner of HGGC, who will become Chairman of Serena. "Together, we are committed to providing the capital and resources to enable Serena Software to invest in areas that deliver value to customers and fuel growth—including R&D, sales and marketing, and customer support—as well as to make strategic acquisitions that can help scale the business efficiently and penetrate new markets."
"In almost every industry today, software is a key driver of innovation and competitive differentiation," added Hudson Smith, Principal at HGGC. "Serena's application development and delivery solutions are enabling IT organizations to deliver more frequent, higher quality application releases while remaining cost efficient and compliant. The Serena management team, led by CEO Greg Hughes, has brought new energy and direction to the business, provided outstanding support for its customers and delivered exceptional new products that capitalize on the increasing need for speed with control in modern IT organizations."
Serena Software is HGGC's fifth technology services platform investment. It follows laboratory and diagnostic information solutions provider Sunquest Information Systems, sold for $1.42 billion in 2012; eCommerce leader hybris Software, sold to SAP in 2013; library systems software company Innovative Interfaces; and MyWebGrocer, a provider of digital marketing solutions to grocery retailers and consumer packaged goods brands.
HGGC and Doug Troxel are acquiring Serena Software from Silver Lake Partners. Credit Suisse acted as financial advisor to HGGC and is providing committed financing for the transaction, which is subject to regulatory approvals and customary closing conditions.
About HGGC Based in Palo Alto, California, HGGC is a leading private equity firm focusing on leveraged buyout, recapitalizations and growth equity transactions in the middle market. The firm seeks to partner with strong management teams and founders to build companies capable of generating sustainable growth. With years of collective deal and operational experience, HGGC brings best practices from private equity and global corporations to help middle market businesses in a wide range of industries outperform the market. For more information, please visit www.hggc.com.
About Serena Software Serena Software provides orchestrated application development and release management solutions to the Global 2000. The company's 2,500 active enterprise customers, including a majority of the Fortune 100, have made Serena the largest independent ALM vendor and the only one that orchestrates DevOps, the processes that bring together application development and operations. Headquartered in Silicon Valley, Serena serves enterprise customers across the globe. For more information, please visit www.serena.com.