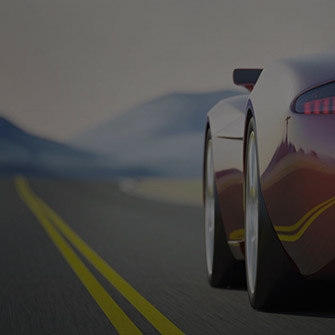 Dec 01, 2015
HGGC Acquires Customer Experience Software Leader MotoFuze
HGGC has acquired MotoFuze LLC as an add-on for its portfolio company AutoAlert. No financial terms were disclosed. MotoFuze LLC is a customer experience management platform for the automotive sector.
PALO ALTO, Calif.—December 1, 2015—HGGC, a leading middle market private equity firm, today announced that it has completed the acquisition of MotoFuze LLC, the automotive industry's first Customer Experience Management (CEM) platform. MotoFuze will be transitioned to a fully integrated product suite of HGGC portfolio company AutoAlert, the auto industry's leading data-mining and sales-generation platform. MotoFuze CEO Mike Dullea and Co-founder Tom Walls have been appointed as AutoAlert's Chief Sales and Marketing Officer and Chief Technology Officer, respectively. Terms of the private transaction were not disclosed.
Founded in 2013, MotoFuze has already generated significant attention in the industry through its cutting-edge CEM that provides dealers with the ability to receive, assess, and utilize relevant, real-time data in automation of sales and marketing efforts. The MotoFuze suite of products includes social media campaigns, content management, and predictive analytics. Tapping into these capabilities will allow AutoAlert customers to deliver increasingly customized offers to individual, in-market consumers.
"Dealerships are increasingly looking to improve their online engagement with consumers by leveraging data from multiple channels, and MotoFuze quickly proved itself as the best technology solution available today," said Brian Skutta, CEO of AutoAlert. "We saw first-hand that MotoFuze's CEM made AutoAlert's dealer solution even more powerful, and that can only grow when we are working as one organization."
AutoAlert and MotoFuze had previously announced a partnership in October of this year, during which pilot dealers used both products for a more comprehensive sales and marketing solution.
"Early reports from dealers using MotoFuze alongside AutoAlert indicated that the combined solution was on track to account for as much as 20 percent of annual sales," said Dullea. "Auto dealers are only scratching the surface of how integrating detailed customer data can impact sales, and it is very exciting to now become part of AutoAlert to deliver next-level marketing intelligence."
Dullea is a well-respected figure in the automotive community, having co-founded dealership software firm VinSolutions in 2006, and leading the company through a successful acquisition by AutoTrader.com in 2011.
"When we acquired AutoAlert in 2014, making strategic acquisitions that would extend AutoAlert's presence across the value chain was integral to our strategy to grow the company," said Steve Young, Managing Partner at HGGC. "MotoFuze presented a tremendous opportunity to add CEM to AutoAlert's industry-leading offering."
MotoFuze is HGGC's third acquisition in automotive technology, following AutoAlert and Dealer-FX; and joins previous marketing services technology investments MyWebGrocer, Selligent, and SSI in the firm's portfolio. HGGC was named the 2014 Mid-Market Private Equity Firm of the Year by Mergers & Acquisitions magazine.
About HGGC HGGC, which was named 2014 Private Equity Firm of the Year by Mergers & Acquisitions magazine, is a leading middle-market private equity firm with over $2.4 billion in cumulative capital commitments. Based in Palo Alto, Calif., HGGC is distinguished by its "Advantaged Investing" model that enables the firm to source and acquire scalable businesses at attractive multiples through partnerships with management teams, founders and sponsors who reinvest alongside HGGC, creating a strong alignment of interests. Over its history, HGGC has completed nearly 50 transactions, including global platform investments, strategic add-on acquisitions, recapitalizations, and liquidity events with an aggregate value of over $10 billion. More information is available at www.hggc.com
About AutoAlert, LLC. AutoAlert is the automotive industry's leading data mining and trade-cycle management platform helping dealerships identify high-quality sales opportunities, increase gross margin and improve customer retention. With AutoAlert, dealerships build long-term client relationships that compound sales, provide better customer service, and make more informed marketing decisions. Founded in 2002, AutoAlert pioneered the equity-mining campaign and a new client engagement methodology through innovative software, marketing and training solutions. www.autoalert.com