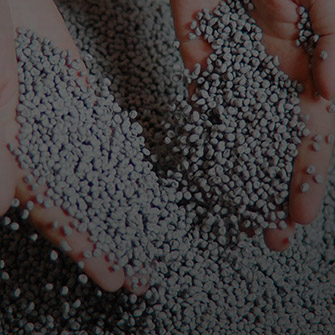 May 19, 2015
Citadel purchase will nearly double A. Schulman's US sales
Materials firm A. Schulman Inc. has kept its buying streak alive with its biggest deal yet — acquiring compounder and composites maker Citadel Plastics Holdings Inc. for $800 million.
UPDATED: Materials firm A. Schulman Inc. has kept its buying streak alive with its biggest deal yet — acquiring compounder and composites maker Citadel Plastics Holdings Inc. for $800 million.
"Today's announcement marks a significant strategic milestone as we continue to transform the company beyond plastics compounding into a premier specialty plastics organization," Schulman President and CEO Bernard Rzepka said in a March 16 news release.
Citadel posted sales of $550 million in 2014, employing 1,200 at 21 plants, including 17 in North America. The company was founded in 2007 by private equity firm Wind Point Partners of Chicago, which then grew the business through several acquisitions before selling it to Palo Alto, Calif.-based HGGC — another private equity firm — in 2012.
West Chicago-based Citadel had earnings before interest, taxes, depreciation and amortization of $75 million in 2014. That means the sale price has a healthy earnings multiple of 10.7.
"Over the years, A. Schulman has proven itself to be a preferred industry leader that understands how to unlock the growth potential of strategic assets," Citadel CEO Mike Huff said in the release. "We look forward to maximizing our full potential as an integral part of A. Schulman."
Citadel generated 55 percent of its 2014 sales from Engineered Plastics — primarily compounding — and the remainder from Thermoset Composites. Its 2014 sales total was up almost five percent vs. 2013.
The U.S. and Canada accounted for 86 percent of Citadel's sales last year. The firm's top three end markets in 2014 were transportation (26 percent), industrial/construction (20 percent) and consumer (19 percent). On a March 16 conference call, Rzepka added that Citadel "met all of [Schulman's] criteria in strategic fit, future growth and financial feasibility." A combined Schulman/Citadel would have had sales of just under $3 billion in 2014.
In a March 18 email, Citadel CEO Huff said that there was "minimal competitive overlap" between the two firms. He added that most Citadel management is expected to remain with Schulman.
For Fairlawn, Ohio-based Schulman, the deal is the 11th acquisition or joint venture in less than six years, but is by far the largest. The firm spent less than $600 million combined on the previous 10 deals, with the largest being its 2010 acquisition of ICO Inc. for almost $200 million. Most recently, Schulman in September paid $6.7 million in cash for Australian compounder/concentrate maker Compco Pty. Ltd.
On the conference call, Schulman officials did not give specifics, but implied that closing some North American plants was a possibility as Schulman incorporates the Citadel assets. Market watchers pointed out that the firm now has numerous assets in Evansville, Ind., a traditional U.S. plastics hub.  "There's synergy potential in the asset footprint," Rzepka said. "We've conducted a thorough survey of our U.S. plants, and we'll do the same with Citadel."
Getting its North American business closer in size to its massive European operations also was important to Schulman. The Americas accounted for less than 28 percent of Schulman's sales in its 2014 fiscal year. Acquiring Citadel almost doubles Schulman's U.S. sales.
"Now we can be a player in the U.S.," Rzepka said. "We can be a very serious partner in supply and customer intimacy." 'Logical buyer'
Market watchers said Schulman's acquisition of Citadel made sense for both sides.
"Before [former Schulman CEO] Joe Gingo stepped down, he was very transparent about looking to transfer Schulman into a broader chemicals business," said Mario Toukan, managing director and chemicals practice head with KeyBanc Capital Markets, the Cleveland-based financial firm that represented Citadel in the deal. "And composites was one of the areas they had highlighted for growth.
"Schulman wanted more of a North American presence, and Citadel brought that to them," he added. "That helped identify Citadel as the most suitable deal." KeyBanc also represented Citadel when it was sold from Wind Point to HGGC. Schulman "was the most logical buyer" for Citadel, said Bill Ridenour, a financial consultant who worked with Schulman on five of its acquisitions and who also has done consulting work for Citadel. Ridenour is president of Polymer Transactions Inc. in Newbury, Ohio.
Buying Citadel "makes Schulman a bigger and better company," Ridenour added. But he also said he wouldn't be surprised if some plants are closed as a result of the deal.
Kevin Hocevar, a market analyst who covers Schulman for Cleveland-based Northcoast Research, also gave the deal a positive review, pointing out that it gives Schulman more specialized product exposure and diversifies its geographic base.
"A company of Citadel's size doesn't come along every day," he said. "The price tag might seem a little high, but it's not out of the stratosphere. There's not always going to be a business of this size available that fits as many of Schulman's needs as Citadel does."
Citadel was a classic consolidation play, built from Wind Point's 2007 acquisition of compounder Matrixx Group of Evansville and its 2008 purchase of composite maker Bulk Molding Compounds Inc. Citadel also added two other Evansville firms — compounder Lucent Polymers and compounder/recycler QTR Inc. — in recent years.
Most recently, Citadel in October announced its purchase of the Composites Group, a thermoset compounder and molder based in Highland Heights, Ohio. That deal was Citadel's eighth overall.
When Citadel first put a thermoplastics and thermoset business under the same banner, some in the materials market weren't sure it would work out, since the products didn't seem to have that much in common.
"Some people questioned the [Citadel] business model, but it worked very well," said KeyBanc's Toukan. "Mike Huff and HGGC followed the playbook very well — they did an excellent job."
The Schulman-Citadel deal also now combines two businesses founded by Evansville plastics veteran Ray Wright. He co-founded Matrixx in 1985 and retired after the 2007 sale to Wind Point. That was Wright's second go-round as a plastics entrepreneur. He had founded compounder Complas Industries in Evansville in 1973, sold it to Ferro Corp. in 1979, then got back into the market with Matrixx.
Schulman's purchase last year of Ferro's plastics unit included the former Complas business that Wright sold to Ferro. As a result, Schulman now has Matrixx and Complas — both of Wright's former businesses — under the same roof.
Initial Wall Street reaction to the deal was positive, sending Schulman's per-share stock price up more than four percent to just under $44 on March 16. The stock closed near $44.50 on March 18.
Schulman's sales grew almost 15 percent to more than $2.4 billion in its 2014 fiscal year, which ended Aug. 31. The firm's profit also more than doubled to almost $57 million.
For his part, Schulman CEO Rzepka sounded confident on the conference call. When an analyst wished Schulman good luck, he replied: "We will have good luck — don't worry about it."
SOURCE: http://www.plasticsnews.com/article/20150319/NEWS/150319880/citadel-purchase-will-nearly-double-a-schulmans-us-sales